Trials Frontier
Developer(s)
RedLynx
Publisher(s)
Ubisoft
Platform(s)
Android & IOS
Release date(s)
04/10/14
Genre(s)
Racing
Rating(s)
☆☆☆☆
Trials Frontier gives RedLynx's best-selling and award-winning Trials series its mobile game debut.
Discover a unique social racing game, featuring a compelling storyline, friendly competition, easy-to-approach physics-based gameplay, and a massive content stream.
Designed for touch-based platforms, Trials Frontier combines the insanely addictive gameplay of Trials with the mobile knowhow of RedLynx, gained through such releases as DrawRace 2 and MotoHeroz.
Halloween 2014
Edit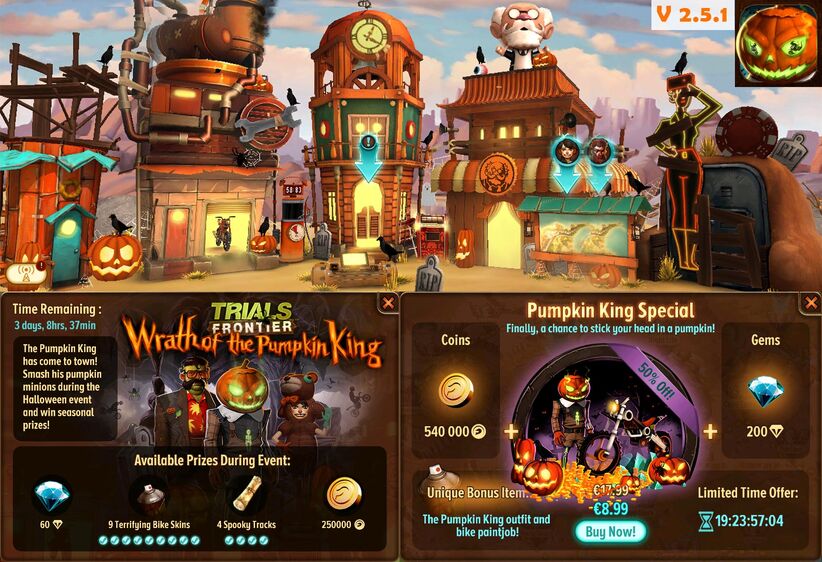 Christmas 2015
Edit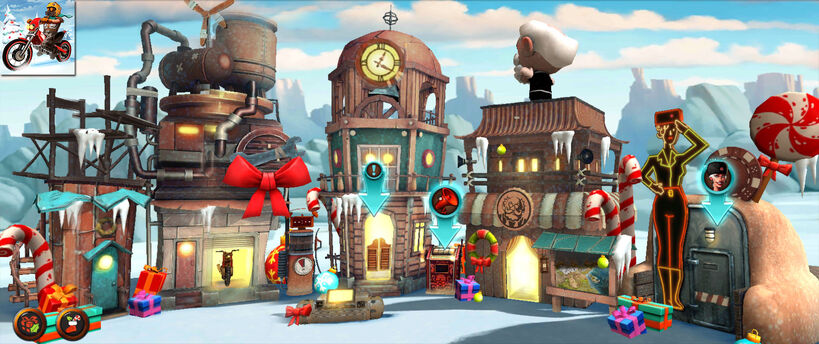 Tips & Secrets
Edit
Outfits:
Edit

Category I: Edit
Armadillo
Tango
Bronco
Category II: Edit
Jackal
Mantis
Marauder
Category III: Edit
Riptide
Berserker
Phantom
Specials Bikes: Edit
Donkey
Agent
Stallion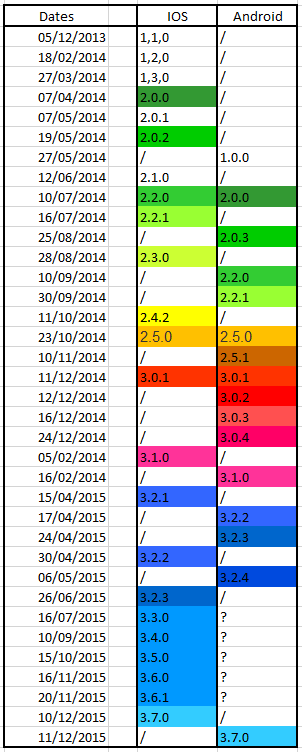 Ad blocker interference detected!
Wikia is a free-to-use site that makes money from advertising. We have a modified experience for viewers using ad blockers

Wikia is not accessible if you've made further modifications. Remove the custom ad blocker rule(s) and the page will load as expected.